We Can Help Prevent Foreclosure on Your Home!
You could stop foreclosure and save your credit. Whether you have equity in your home or not we can help prevent the property from going back to the bank and destroying your credit.

WE HAVE HELPED OTHERS IN YOUR SITUATION

You can sell your home using our program and perhaps put money in your pocket
and

save your credit

.

ACT FAST TO STOP THE FORECLOSURE PROCESS
SAVE YOUR CREDIT!

Fast action is of the utmost importance! After a bank files for foreclosure a hearing will be scheduled where you must appear and tell what you intend to do with your home. If you do not have a plan, or the means, to make up the back payments and keep the payments current, a date will be scheduled to auction your property on the court house steps. Also a notice will appear twice in a local newspaper, where everyone you know could see, with your name and address telling of your foreclosure.



CALL US NOW

AT (919) 858-7060

We will evaluate your home and determine how or if our program can benefit you and your needs. We can help alleviate some of your stress and give your some answers. Once we receive your information we will

act quickly to stop the process as soon as possible!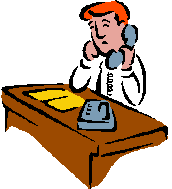 (919) 858-7060
Tell Us About Your Situation