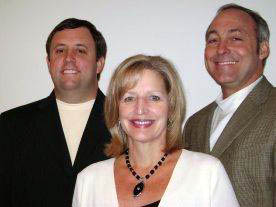 Meet The "Family"
You Are Doing Business With!
WHO WE ARE…
Terry and Kathy Baker have been in "The House Business" since the purchase of their first house in 1980. Since then, they have been Buying, Building, Selling, Lease Optioning and Renting single family Houses in the Wake, Durham, Harnett & Johnston County areas.
They have purchased/owned and sold over 100 houses while managing over 450 tenants in single family houses.
Jason Baker, their nephew, joined "The House Business" in 2001 on a part-time basis while attending college. He is now a full time member of the family team.
In addition to being actively involved in the ever-changing local real estate market, Terry, Kathy and Jason keep abreast of local and regional trends through continuing education classes, seminars and periodicals. Aside from the ongoing efforts we have made to consistently learn more about the real estate market, the most important skill we have learned in the business of buying, selling and managing houses is treating the customer with fairness and respect.
The successes of the past 30 years have proven that "The House Business" is not as much about the "house" as it is the "people." The House Business is more a "People Business." Assisting people seeking help with the transition they need to make with their housing needs.
WHAT WE DO…
Sunset Key Investment, Inc.
SKI, Inc. provides financial assistance and guidance in purchasing single-family homes. We also offer flexible Purchase Plans, including owner financing and lease options. These alternative means to purchase your home prove very valuable in this stricter mortgage-financing climate.
Member of the Triangle Real Estate Investors Association
Summit Property Management, LLC.
Summit Property Management, LLC is a management company that specializes in Well-Maintained Single Family Houses in desirable, family-oriented neighborhoods and subdivisions. We are proud that our houses do not look like rental homes and are an attribute to the neighborhood.
Member of the Triangle Independent Rental Owner's Council and The Wake County Apartment Association
The House Business
The House Business Buys Houses! We can buy houses quickly or slowly with or without "stuff,", tenants, or repairs. We have several Hassle-Free Purchase Plans available. We have helped Sellers "move on" due to a transfer, divorce or probate issue or just move down the road to their new dream home.
Member of the Better Business Bureau of Eastern North Carolina
BACKGROUND…

TERRY BAKER
– BS Electrical Engineering from NCSU, Worked with major local computer and telecommunication companies as a project manager in The Triangle area for over 17 years. Licensed in the State of NC as both an Electrical and General Contractor. Terry oversees the Property Acquisition and Management of the Properties.
Email:
Terry@thehousebusiness.com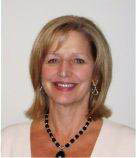 KATHY BAKER
– Attended MI Colleges, Wake Tech and NSCU in business management and accounting. Employed with a major local Media company in Sales and Management for over 15 Years. For the past 15 years, Kathy coordinates the marketing, sales and financial activities of The House Business companies. Email:
Kathy@thehousebusiness.com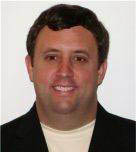 JASON BAKER
– Attended Wake Tech and NCSU in the Engineering Curriculum. Joined The House Business Companies in 2001. Jason is responsible for companies' increased Internet exposure and maintaining databases and research. He also supervises rehabs and maintenance of the properties and a multitude of other day-to-day activities. Email:
Jason@thehousebusiness.com